Standing Tall in the Face of Pandemic According to a report by FICCI-ANAROCK, the affordability of mid-income homes, calculated on the ratio of the home loan payment to income, will touch its lowest best at 27% in, FY21 in the post-COVID-19, phase has been falling year by year since FY12 when it was at 53% According to the real estate experts, the disparity between the number of units sold and launched has started to widen which gives a positive sign to investors and customers as it would result in improved affordability, which in turn would allow higher investments for investors and widened buying options for potential customers.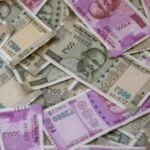 One may wonder what affordability is. It is the proportion of average home loan payment by a person and his income. The recent improvement in affordability is an outcome of a myriad of components like the reduction in home loan interest rates. over the period, range-bound property rates over these years, and average hikes in salaries. So with the improved affordability, the hopes for the home buyers in the post-COVID phase are bound to go aloft.
It has been pointed out in the Anarock research report that a survey of potential homebuyers in the COVID lockdown period, has reflected that approximately 63% of the home buyers are willing to buy homes mostly in projects by trusted brands. In the purview of trust "Homes For Sale Delhi" is one of the most reliable brands in the Delhi-NCR real estate market and we build our trust brick by brick using the mortar of honesty and a 'customer first' approach.
We are working with the zeal to deliver the best possible options to our customers and our team is dedicated to bringing the best practices of the contemporary real estate market into use to create some exemplary designs in the interior of our projects.
With our versatile and long experience, we didn't succumb to the pandemic pressure and safeguarded the best interests of our customers in times of peril.
Due to our out-of-the-box approach to helping our clients during the worst phase we have been able to garner an elevated support base and as a result our business, instead of trembling, has seen positive growth and all this has been possible due to the overwhelming support and love showered by our customers.
By the virtue of this support, we have started our new project in Uttam Nagar, Delhi whereby we are building 48 flats in the 2 & 3 BHK categories. You are welcome to visit or contact us to join hands in changing the aura of the real estate sector.